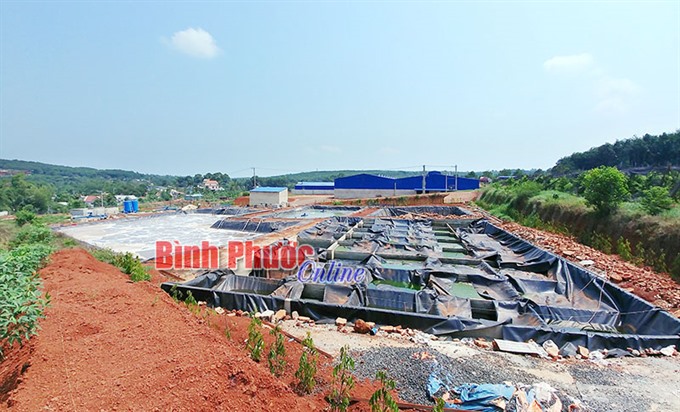 The wastewater treatment area of the rubber latex processing plant of Thanh Thủy Ltd Company in Bù Đăng District, Bình Phước Province. — baobinhphuoc.com.vn
Viet Nam News
BÌNH PHƯỚC — A rubber latex processing plant in the central province of Bình Phước has been suspended from operation for six months because its wastewater tank leaked and contaminated local underground water.
The plant belonging to Thanh Thủy Trade, Manufacturing, Import and Export Ltd Company is located in a residential area in Đức Liễu Commune, Bù Đăng District. The plant is just 200m from the nearest house while according to regulations; the minimum distance must be 2km.
Early this year, the province's Environment Department fined the plant VNĐ70 million for causing pollution after local residents reported the smell and contaminated water in the wells.
Late last month, residents complained again about the water pollution, asking for the issue to be solved. — VNS
Nguồn: vietnamnews.vn