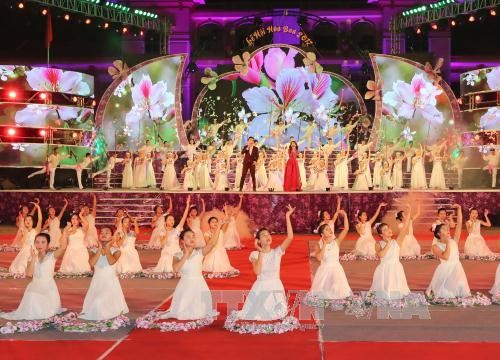 An art performance at the Dien Bien Bauhinia Flower Festival 2017 (VNA)
Themed "Bauhinia – Dien Bien's love songs", the 3-day festival will include a fashion show highlighting ethnic customs, exhibitions displaying cultural heritages of local ethnic groups, art performances, and tourism promotion activities.
The Bauhinia Flower Festival is a long-time cultural event in Dien Bien province, associated with the historic Dien Bien Phu Campaign in 1954. The festival honors and promotes Dien Bien's tourism and ethnic cultural heritages.
Nguồn: vovworld.vn